Posted on
By Cade Lybeck
Posted in Snow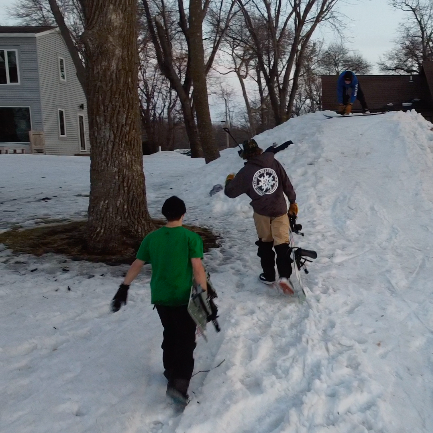 Taking advantage of late season snow!
With the unpredictable Minnesota weather you never know what you are going to get this time of year, and when you do get those nice 50 degree days you have to take advantage of it. We got together with local riders Trey Negen and Charlie Runge to set up and shred a tube in the backyard. Jason Lybeck was filming our riding and enjoying the nice weather. 
It's crazy to be snowboarding in April because wake surfing season is right around the corner, which I, personally, am super stoked for. We are seeing a lot of spring/summer gear rolling into the shop so that is keeping us busy. While we were snowboarding some of our shop crew were down in Des Moines, Iowa, skateboarding. Stay tuned for a new post on that coming soon.
Check out the edit below!